How Apple Cares About Environment With iPhone X

Apple has posted the Environmental Status Report of iPhone X, showing how the company tries to minimize the impact on the environment.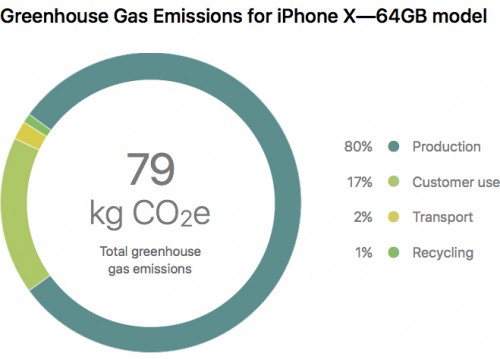 Apple controls every step of its product life cycles, from the components manufacturing to recycling used products and uses the most efficient materials and technologies.
Apple doesn't use arsenic in the display glass of the iPhone and it doesn't contain mercury, PVC or beryllium. The stainless steel used in iPhone X is recyclable. Apple uses packaging that is also 100% recyclable and is made from responsibly managed forests, bamboo, waste sugarcane, or recycled paper.
You can check the full report on Apple's website.
[via iClarified]

Leave a comment