Apple Pulls iPhoto and Aperture Apps from App Store After OS X 10.10.3 Release

Apple has recently pulled the iPhoto and Aperture apps from the Mac App Store. As you probably know, the reason for such a decision is the official release of OS X Yosemite 10.10.3 with a new Photos app on board, which is a replacement for iPhoto and Aperture. The guys from Cupertino won't update these applications anymore and with time they will even stop supporting their older versions.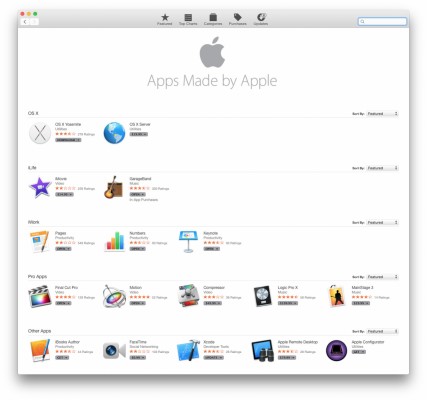 The new app lacks some advanced tools for editing images, however, it can boast of deep integration with iCloud. Apple has created an app for average users and somehow decided not to take into account the needs of those, who previously used Aperture.
The new Photos app launched as part of OS X Yosemite 10.10.3. While the app is considered a 'vast improvement' over iPhoto, Aperture users will miss some of the professional image editing features they're accustomed to.
Have you already upgraded to OS X Yosemite 10.10.3 and tried the new Photos app? If not, I suggest that you should do this immediately.
What do you think about the recently-released app? Leave your comments below this post.
[via iClarified]

Leave a comment