Apple Raises Prices for iPhone 5s and 5c in France

All of a sudden, Apple has raised the prices of the iPhone 5s and iPhone 5c in France. These strange changes have been made without any official announcements, moreover, the company from Cupertino hasn't yet commented on such a price increase.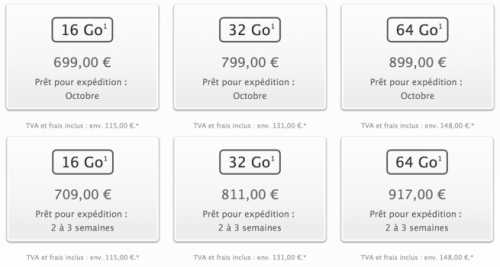 According to 9to5mac:
The increase ranges between €10 for the [iPhone 5s] 16 GB model, €12 for the 32 GB model and €18 for the 64 GB model. In terms of dollar value, when converted, these changes are equivalent to a rise of about $13 – $25.

The same price increase applies to the 5c, again dependent on capacity, going from €599 to €609 for the 16 GB model and from €699 to €711 for the 32 GB variant.
Some say that such price increase is connected with changes in international exchange rates. Quite possible, I guess.

Leave a comment