Apple Released iOS 11.2 With New Features and Bug Fixes

Apple has issued a major update iOS 11.2 that includes Apple Pay Cash feature and 7.5W wireless charge. The update has also fixed a recent bug with the date.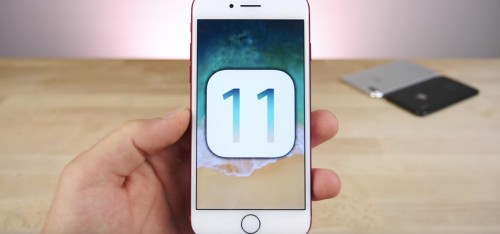 iOS 11.2 appears to be released earlier to fix the recent date bug that has been reported by some users. The bug was discovered on December, 2 when the local notifications showed after 12:15 a.m. were crashing iPhones. Apple has published a support document where asked the affected users turn off notifications and update to iOS 11.2 that included fix for the issue.
Besides this forced fix Apple also launched Apple Pay Cash, peer-to-peer payment system built into Messages app. This feature allows sending money via Messages using a card that can be used in Apple Pay.
The update also brought 7.5W wireless charging ability for iPhone 8, 8 Plus and iPhone X as it has been promised by Apple. Before, the handsets could only be charged with 5W wirelessly as well as with the wired adapter.
Apple has also fixed some less significant bugs and added three new Live wallpapers for iPhone X. The size of the build is 430.7MB. You can download iOS 11.2 to the compatible devices over the air.

Leave a comment