Apple Released Update to iOS 11

Apple has just released iOS version 11.0.1, one week after major version came out.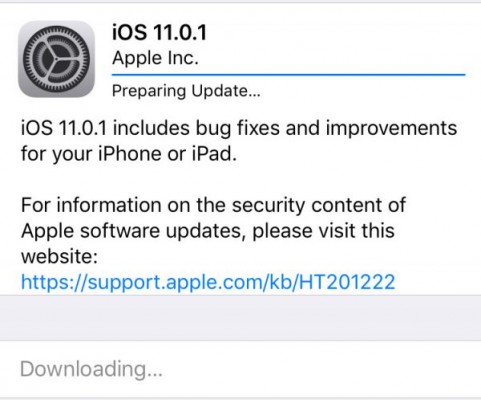 This version includes bug fixes for iOS 11, but Apple didn't give any details on what exactly has been fixed. Here's what Apple states on its website:
For our customers' protection, Apple doesn't disclose, discuss, or confirm security issues until an investigation has occurred and patches or releases are available.
According to the support document, this update also addresses the bug that prevented sending emails from Outlook, Office 365 and Exchange accounts. Apple recommends updating to iOS 11.0.1 to all affected users. To install the update, go to Settings — General — Software Update and download it.
It's not surprising that Apple released the new version so fast, looks like the company has found solutions for some errors, like issues with battery and email accounts and patched the vulnerabilities right away.

Leave a comment