Apple Releases iOS 10.3 to Users Worldwide

On Monday, Apple released the final version of iOS 10.3 to users worldwide. The latest firmware version contains several new features and a number of stability, security, and performance tweaks.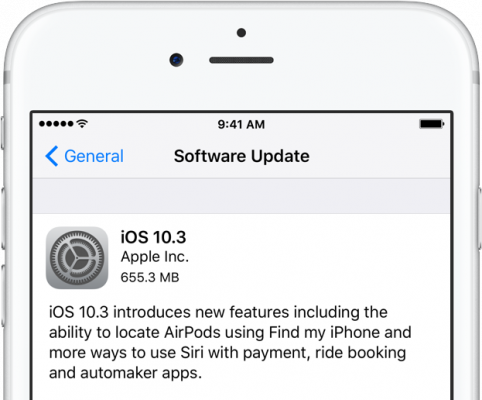 iOS 10.3 features the APFS file system that replaced HFS+, the Find My AirPods feature, as well as better Siri integration with payment, ride booking and automaker applications. There're also some enhancements for CarPlay and other sections of the operating system.
The release took place several weeks after the start of testing. The developers and public testers received seven betas of iOS 10.3. The next big update for developers is probably iOS 11. It will be announced at the WWDC conference in June.
If you want to download iOS 10.3, you can do this right now. Backup your device using iTunes or iCloud, and then go to the Software Update section.
Along with iOS 10.3, Apple also released macOS Sierra 10.12.4 with Night Shift and other improvements. You can find more details on the update in our post.

Leave a comment