Apple Releases iOS 5.1 Beta to Developers

Apple has released iOS 5.1 beta and a preview of Xcode 4.3 to developers.
The build of iOS 5.1 is 9B5117b and the build of Xcode 4.3 is 4D1002. There is no official changelog and no information on what was added or changed.
Developers can download the iOS 5.1 ipsw from here.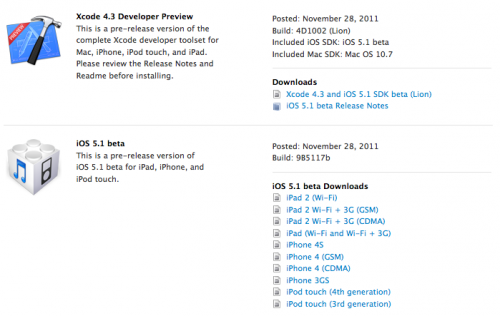 Leave a comment