Apple Releases iOS 7.1.2 to Users Worldwide

Apple has released iOS 7.1.2 to users worldwide. This iOS version contains a number of important enhancements, new features and bug fixes. iOS 7.1.2 is compatible with Apple's iPhone, iPad and iPod touch.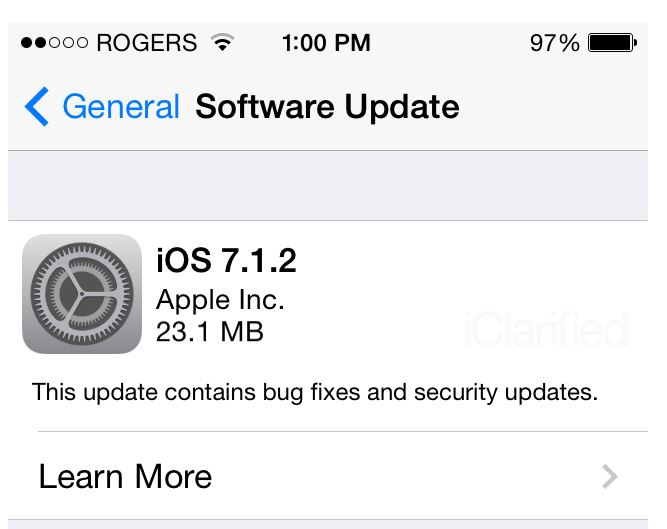 According to what hackers write, the Pangu jailbreak hasn't yet been patched in this iOS version, which means that it is safe to update even if you have a jailbroken device.
As to the new features, they include improvements to iBeacon technology and fixes for Mail app bugs and the issue influencing data transfer via third-party accessories.
This update contains bug fixes and security updates, including:

Improves iBeacon connectivity and stability
Fixes a bug with data transfer for some 3rd party accessories, including bar code scanners
Corrects an issue with data protection class of Mail attachments
Those who have a compatible iOS device can upgrade to iOS 7.1.2 right now. The update is available via Software Update menu.
[via iClarified]

Leave a comment