Apple Releases iTunes 12.1 Featuring New Widget for Notification Center

Several days after the release of OS X Yosemite 10.10.2 and iOS 8.1.3 to users worldwide, the guys from Cupertino updated iTunes. iTunes 12.1 can boast of minor stability and performance improvements as well as one easily noticeable feature. This feature is a new iTunes widget for Notification Center. The problem is that if you use iTunes on PC or Mac with OS X version lower that Yosemite, you won't be able to launch and utilize this widget.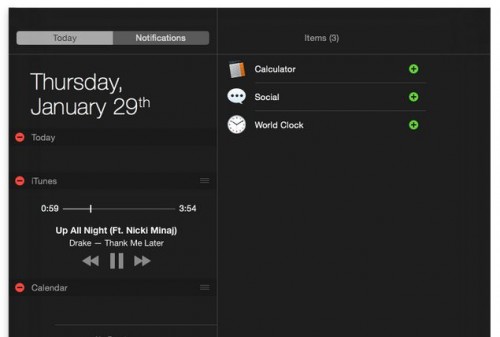 Here's what Apple writes about the latest iTunes version:
This update introduces a new iTunes widget for Notification Center in OS X Yosemite. See what's playing, skip ahead, and even buy songs while listening to iTunes Radio - right from Notification Center. This update also improves performance when syncing with your iPhone, iPad, or iPod touch.
Those who have a compatible Mac with OS X Yosemite on board can download iTunes 12.1 right now. It is available via the Updates option of the Mac App Store.
To install the widget one should press the Notification Center button, then click the Edit button at the bottom and choose the widget from the list of available ones. After that, one should click the Done button to finish the installation.

Leave a comment