Apple Releases New 12-inch MacBooks, Makes 8GB of RAM Standard for 13-inch Air

Apple has today released new 12-inch MacBook models with updated Skylake Intel Core M processors, Intel HD Graphics 515, faster SSD storage and RAM and additional hour of battery life. Externally, the laptops look just like the 2015 models, however, according to Apple, they are 25% faster. Apart from that, there's now a rose gold 12-inch MacBook that matches the iPhone lineup.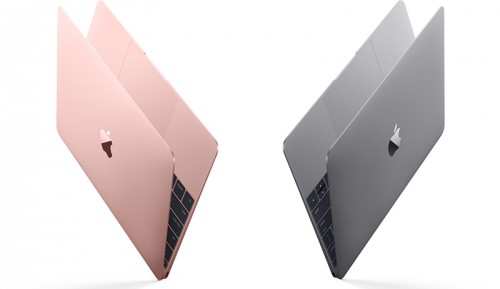 The notebook continues to have a 12-inch display with a 2,304-by-1,440 resolution at 226 PPI, single USB 3.1 Type-C port, 256GB or 512GB flash storage, 802.11ac Wi-Fi, Bluetooth 4.0, a 480p FaceTime camera, stereo speakers, dual microphones, and a 3.5mm headphone jack.
As to the prices, the base model with 1.1 GHz processor is available for $1,299 and the higher-end device with slightly faster CPU costs $1,599.
Aside from releasing new MacBooks, Apple has announced that from now on, 8GB of RAM come as a standard on each and every 13-inch MacBook Air.
[via MacRumors]

Leave a comment