Apple Releases Update to Apple Music App for Android Users

Apple has released an update to the Apple Music app for Android users. The update contains fixes for the music playback and playlists issues as well as a number of minor stability and performance enhancements. If you use Apple Music on your Android phone or tablet, you can install the latest version using the software update option on your device. The current version of the application is 0.9.11, it is compatible with Android 4.3 or higher.
WHAT'S NEW

This update resolves a playback issue where songs skip over the first two seconds of music. It also fixes an issue where albums added to a playlist appear in an unexpected order.
What do you think about Apple Music on Android? Leave your comments below this post.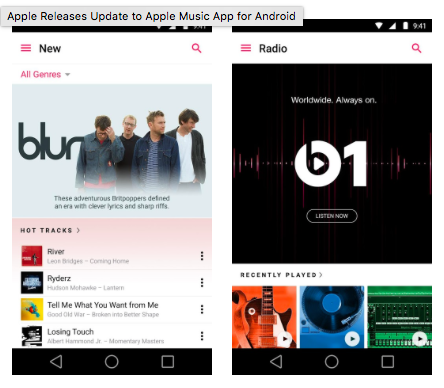 Leave a comment