Apple Remains Top U.S. Smartphone Manufacturer, iOS Market Share Continues to Grow - comScore

Apple remains top U.S. smartphone manufacturer. According to the latest report from a research firm comScore, the market share of the company from Cupertino was equal to 44.2% during the period of three months ending in July. Such vendors as Samsung, LG, Motorola and  HTC occupy the places in the top-five list.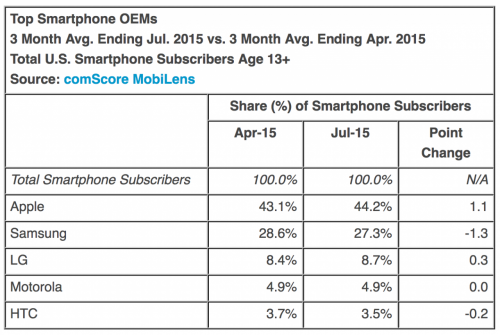 Here's what iClarified reporters write:
Apple was the top smartphone manufacturer in the U.S. for July 2015 with 44.2% OEM market share, reports comScore. Google's Android remained the top smartphone platform with 51.4% market and Facebook ranked as the top app.
Although Android is still the most popular platform with a market share of 51.4%, Apple's iOS continues to gain popularity among the customers and has good chances to beat Android in the near future.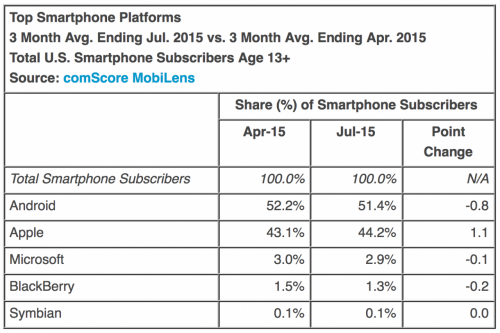 As to the most popular apps, they include Facebook, Facebook Messenger, YouTube, Google Search, and Google Play. Apple Music app is ranked 14th in the top-15 list.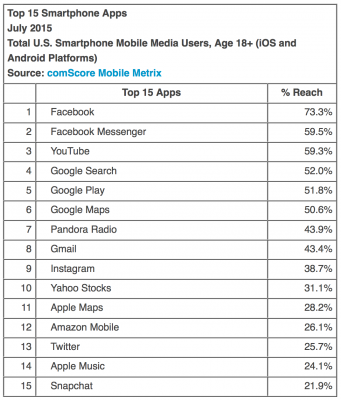 Apple is expected to announce new iPhones and possibly new iPad mini and iPad Pro next week. This may allow the company to improve its position on the market.

Leave a comment