Apple Remains Top U.S. Smartphone Manufacturer

According to the latest data shared by a research firm called comScore, Apple remains the top smartphone manufacturer in the United States of America. Apple's market share is currently equal to 43.5%. Samsung is ranked second with the market share of 28.7% and LG is the third with 8.2%.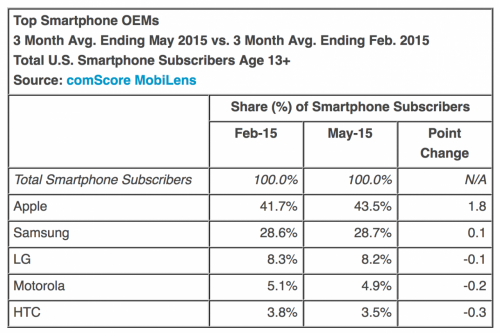 Apple is second when it comes to the smartphone platform market share. The result of Google's Android is 52.1%, while the result of Apple's iOS is 43.5%. The third spot is occupied with Microsoft's mobile platform with 3.0%. It should be noted, however, that both Windows Phone and Android share continue to decrease slowly.
Apple ranked as the top smartphone manufacturer with 43.5 percent OEM market share, while Google Android led as the #1 smartphone platform with 52.1 percent platform market share. Facebook ranked as the top individual smartphone app.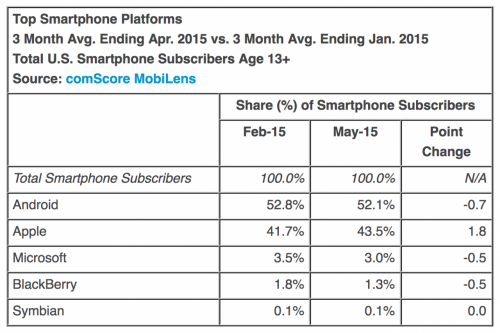 Apple's market share continues to rise because of the new products and services the company launches. I believe that by the end of this year, the guys from Cupertino will be able to improve the results mentioned above.
[via iClarified]

Leave a comment