Here's How Rose Gold iPhone 6s Case May Look Like

As you know, later this year the guys from Cupertino will unveil a brand new iPhone. Apart from a new LTE chip, 12-megapixel camera and a number of updated chips, the handset is expected to get a new color, which is rose gold. Earlier this week, a couple of images appeared on the Internet that show us something similar to the rose gold iPhone 6s case. In should be noted, however, that this case is fake - it's an iPhone 6 part painted by an anonymous Weibo user.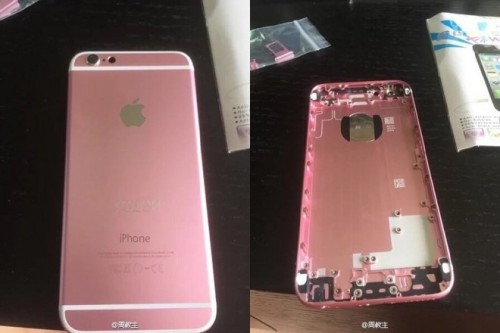 Here's what AppleInsider reporters write about the leaked rose gold iPhone 6s case:
In a post to Chinese microblogging site Sina Weibo, discovered on Friday by AppleInsider, a user shared the above pictures of an iPhone rear shell that has been painted a rose gold hue. While the part has been presented as a possible "iPhone 6s" component, the design of the shell is identical to the current-generation iPhone 6, meaning the image is faked.
Adding a new color option to the iPhone lineup is a step aimed probably at making Chinese customers purchase the new handset. Apple is constantly updating its lineup to fit the tastes of users from all around the world. Adding a gold option to the iPhone and MacBook lineup is a good example of such policy.

Leave a comment