Apple Reportedly Hires Audio Pioneer Tomlinson Holman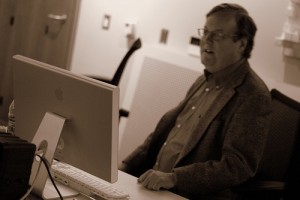 As noted by GigaOM, Apple has hired audio pioneer Tomlinson Holman to head up the company's audio projects.
Apple has reportedly hired Tomlinson Holman as its new audio chief, according to a tweet by Leo Laporte Wednesday morning. Laporte said he had it "on good authority" that Holman "is joining Apple to run audio." Holman is the brain behind Lucasfilm's THX sound, and the world's first 10.2 surround sound system. Apple had yet to respond to a request for confirmation as of this writing.
This is exciting not only because the opportunity for better sound in Macs, AppleTVs and iOS devices but also because Apple gets one of the superstar pioneers and great minds behind digital media technology. Music and sound are a large part of Apple's business: Holman's expertise in all aspects of audio from the theater to your home stereo system could be used to revamp everything from iMac speakers to Apple's current offering of headphones.

Leave a comment