iOS 5 to Finally Deliver Over-The-Air Updates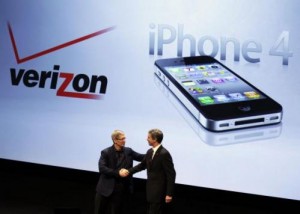 According to 9to5Mac, Apple wants to provide convenience to their iPhone users and is negotiating with Verizon about delivering over-the-air iOS updates starting with iOS 5.
Multiple sources say the new feature will debut in iOS 5, meaning iOS 5 will not come over-the-air but following point updates to it will. Just like tethering in iOS 3, Apple has the technology but cannot just unleash it everywhere. Apple and Verizon Wireless are said to have been in talks over these wireless software updates since early this year. Sources could not comment on whether or not Apple is negotiating similar deals with AT&T or international iPhone carriers.
An over-the-air update system would allow users to download the iOS update directly to their phone over 3G or Wi-Fi and update their phone to the latest version without connecting to iTunes. But we should note that updates are now over 600MB.  Apple would have to make these smaller to get the carriers to agree to push these things as they are.  Moreover, iTunes provides the backup to the iOS device so a failed update would need some sort of backup that may be a Cloud-based backup system

Leave a comment