Apple rumored to revise backlight for iPad update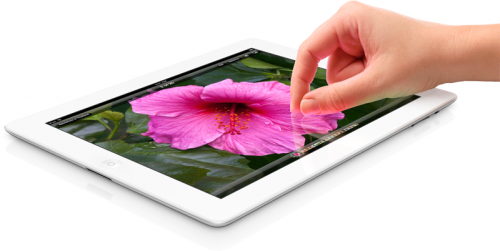 Apple is rumored to prepare a minor iPad update to meet the holiday season. An unverified report claims that the company plans to return to a one-LED backlight module solution instead of the two-LED design used in the current iPad to reduce the heat output. Switching back to the one LED module would not affect "luminosity and clarity" of the iPad display.
"The extra LED is reportedly adding to overheating and that using one LED will help solve overheating issues since more backlights along with more power to heat those backlights is causing overheating," the report read.
The recent rumors also suggest that the next-generation iPad will include IGZO technology from Sharp. We heard that the company was going to implement the IGZO display in its third-generation tablet, but Sharp reportedly faced some problems and was not able to produce sufficient volumes in time. IGZO displays are expected to allow for a thinner design with better battery life.
DigiTimes claimed on Thursday that Apple would release an iPad with "small revisions" before the end of the year. The earlier report suggested that Apple would change the battery to avoid overheating problems and also enlarge the lens hole on the device.

Leave a comment, read comments [2]