Amazon Is Working On Its Own Smartphone To Compete With Android And iOS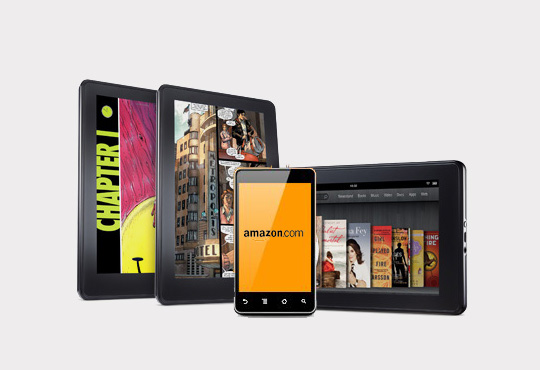 Today Bloomberg reported that Amazon is developing its own smartphone that will be able to compete with Android-based smartphones and iPhone. Amazon is reportedly cooperating with Foxconn to develop the smartphone, the same manufacturer that produces a number of Apple's handsets, including iPad and iPhone.
In order to support the launch of their smartphone, Amazon plans to build a portfolio of wireless-related patents, according to Bloomberg. Amazon has already released successful 7-inch Kindle Fire tablet that demonstrates the company's potential to develop a high-quality, customized Android-based operating system.
Amazon has its own distribution channels and content ecosystem, including cloud services allowing users to download media like books and movies, making their smartphone a serious competitor to Apple's iPhone and its media content stores such as iBookstore and iTunes Store.
Earlier this week GigaOM reported that Amazon has bought a 3D mapping company UpNext. Perhaps this startup company will help Amazon develop a smartphone that can compete with the 3D mapping capabilities in iOS 6 and Android.

Leave a comment