Apple's next iPhone to feature quad-core processor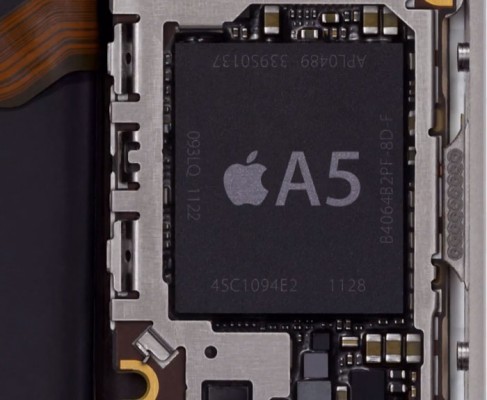 This week DigiTimes's industry sources from the Far East provided more information about the next-generation iPhone' processor. As reported, the new iPhone would feature a quad-core ARM processor based on Samsung's Exynos 4 architecture. The sources did not presented any further details.
Last year's iPhone 4S feature a custom dual-core processor clocked at 800 megahertz, dubbed by Apple the "A5". The chip was first introduced in the iPad 2. This year's iPad couldn't boast of the updated processor model, dubbed the "A5X," but it is sooner a slightly revised version of the A5.
The main change with the A5X was an updated integrated graphics processor. While the CPU remained dual core, the GPU was upgraded to quad core in order to push the 3.1 million pixels found on the tablet's high-resolution Retina display. If Apple does build a quad-core ARM CPU for its next iPhone, the upgrade could presumably be significant enough to earn the chip the "A6" distinction.
Introduction of the quad-core iPhone will help Apple to heat up competition with other quad-core smartphones by Samsung, HTC, LG and Meizu.

Leave a comment