Apple Seeded Second Developer Preview Of OS X With Several New Features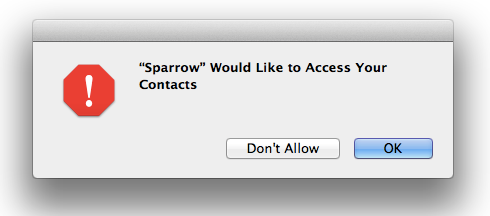 Apple seeded its second preview version of the upcoming OS X 10.8 Mountain Lion to developers. When introducing the new OS X operating system earlier this year, Apple noted the new version brings iOS functionality to the Mac. Among this popular iOS features are Notification Center, Messages, Game Center and AirPlay Mirroring. With the release of the new beta version, a few interesting features have been spotted.
Second preview version now allows developers to receive notifications through Twitter for Mac. Notifications can be seen via the Notification Center or like banners.
Developer preview 2 also brings a promised iCloud Safari tab feature to fruition. The new feature allows users to sync their open Safari tabs across Macs and iOS devices. You can activate the feature by clicking the iCloud button on the Safari address bar.
Another addition is a new panel warning users that an app is about to access their address book information. The addition mirrors the recent changes in iOS which also asks users for permission for an app to use their contact data. Apple has implemented the change in policy after it was revealed that some apps on iOS devices were quietly accessing and transmitting user address book information without their permission. Besides iOS, the policy change now seems to extend to OS X Mountain Lion. You can manage these permissions in a "Privacy" tab found in System Preferences.

Leave a comment