Apple Set to Open Five New Retail Stores on Saturday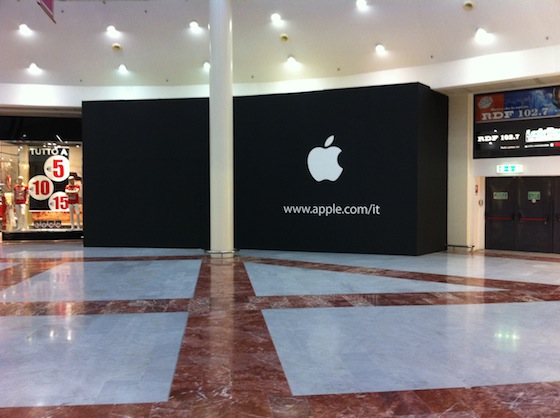 By the end of September Apple will have opened over 30 new retail stores, so the total number of stores will be over 360. On this Saturday Apple apparently set to open at least five new stores: two U.S. stores and three international locations covering Australia, Canada, and Italy.
Anchorage 5th Avenue Mall (Anchorage, Alaska): The new store will be Apple's first location in Alaska.
Fashion Place (Murray, Utah): Apple's second store in Utah.
Southland (Cheltenham, Victoria, Australia): The new store is Apple's third location in the Melbourne area and its twelfth overall for Australia.
Conestoga: (Waterloo, Ontario, Canada): Apple's 20th retail store in Canada, the new location is also notable for its placement in the hometown of smartphone competitor Research in Motion.
I Gigli: (Florence, Italy): The new store is Apple's sixth location in Italy and first in the Florence area, filling a gap between the company's store in Rome and a series of stores in northern Italy across the Turin, Milan, and Bergamo.

Leave a comment