Apple Settles Cover Flow and Time Machine Lawsuit for $25 Million

Apple has agreed to pay a firm called Mirror World Technologies, which is a Network-1 subsidiary, $25 million to settle the lawsuit and license the patents that describe a system that is capable of storing the files in a kind of chronologically ordered layout. Apple uses a similar system in Time Machine and Cover Flow and this infringes on the 1999 patent granted.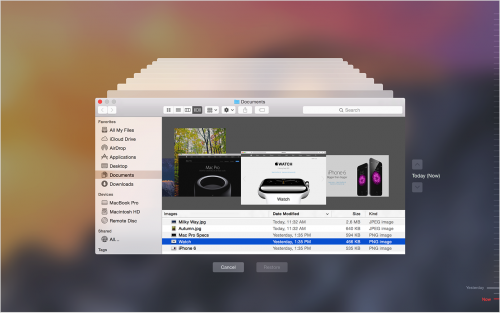 The sum will allow Apple to obtain rights to use the technologies described in the document and close the court case with the patent owner.
Under the terms of the agreement, Apple will receive a fully paid up non-exclusive license to the '227 Patent for its full term, which expired in 2016, along with certain rights to other patents in Network-1's portfolio. Network-1 will receive $25 million from Apple for the settlement and fully paid up license.
The technology described in the patent was developed back in 1996 by Yale University scientists. The patent No. 6,006,227 entitled "Document stream operating system" was filed on December 21st, 1999.
[via MacRumors]

Leave a comment