Apple SIM Now Works in Russia, Mexico and Some Other Countries

If you have an iPad, you might have heard about the Apple SIM, which allows you to stay connected to the Internet without the need to purchase new physical SIM card for each country while travelling, for example. According to AppleInsider reporters, thanks to AlwaysOnline Wireless, it is now possible to use Apple SIM in 12 new countries including Russia, Mexico and South Korea.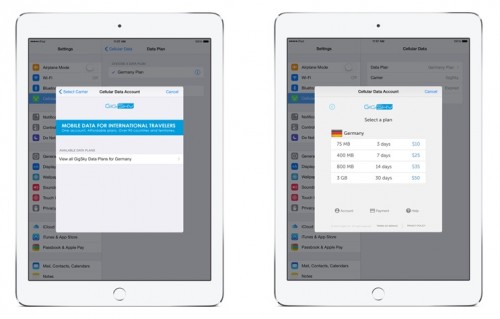 Apple iPad owners can now use Apple SIM to get online in 12 new international locales thanks to a partnership with Otono Network's AlwaysOnline Wireless, a global LTE roaming network offering service in 45 countries.
New countries that now support Apple SIM wireless data plans include Argentina, Brazil, Indonesia, Israel, Malaysia, Mexico, the Philippines, Russia, Saudi Arabia, Singapore, South Korea and Thailand. If to speak about the total number of countries and regions where one can get the connection to the Internet using AlwaysOnline Wireless services, it is equal to 45.
[via AppleInsider]

Leave a comment