Apple Starts Using iBeacon Technology at 254 Retail Stores across America

Apple starts using its iBeacon technology at all 254 retail stores across the United States. In case you don't know what iBeacon is, I'll try to explain. This is the system based on Bluetooth that can send various messages to your iPhone or iPad. In our particular case, these are mostly detailed product descriptions and information about special discounts available at the store.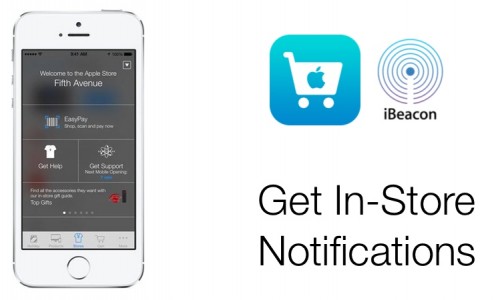 According to what AppleInsider writes,
The iBeacon feature is already baked into the official Apple Store application for iOS, and will be unlocked for users visiting a retail location starting today. The company demonstrated the technology this week to the Associated Press at its flagship Fifth Avenue store in the heart of New York City.

At the famous "cube" store, Apple has 20 iBeacon transmitters installed to help guide customers. Some of the transmitters are apparently just iPhones and iPads that communicate with users' devices as they walk about the store.
You don't have to change any settings on your handset to enable iBeacon - simply turn on Bluetooth and head to the local Apple Store.
iBeacon technology debuted about a month ago. Macy's began testing the new location system at a number of locations in New York City and San Francisco and up till now there have been no complaints.

Leave a comment