Apple Finally Signed Deal with China Mobile

Apple has finally signed a deal with the world's largest carrier - China Mobile. What that means is that very soon, probably on December, 18th, all the iPhone fans from China will be able to purchase their beloved device on contract.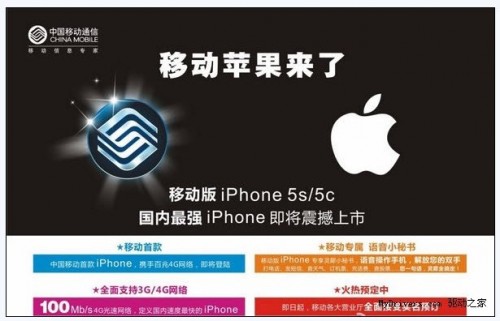 Serious talks between China Mobile and Apple began several months ago, right before the iPhone 5s and iPhone 5c release. Then, in November, the Chinese government, which actually controls the carrier, officially confirmed the launch date for these two gadgets locked on China Mobile.
As noted by 9to5mac,
The Wall Street Journal reports that Apple has finally reached an agreement with China Mobile to carry the iPhone. China Mobile is currently the world's largest mobile carrier with well over 700 million subscribers. Yesterday a subsidiary of the carrier started taking pre-orders for the smartphone, though the page was quickly pulled from its website.
This is the first time when Apple's iPhones will be available on contract in China.

Leave a comment