iOS 7 Demonstrates Highest Level of Adoption

iOS 7, released this fall, demonstrates probably the highest level of adoption, at least among the North American users. This is what the analytics firm called Chitika claims. According to the data, collected by the experts, about 74% of the internet traffic from iOS devices comes from those with iOS 7 on board.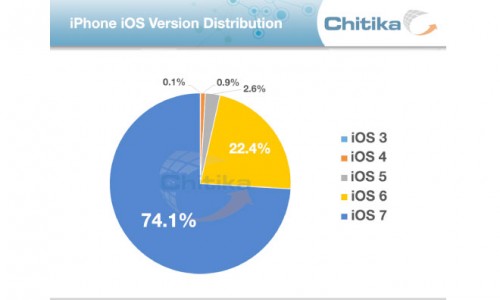 AppleInsider writes that:
Adoption has slowed since iOS 7's rocket-like first week — which saw it explode to take more than 50 percent share — but continues to outstrip that of its predecessor, iOS 6, according to data collected by web and advertising analytics firm Chitika. The company examined "tens of millions" of ad impressions served to iOS devices in North America between Oct. 25 and Nov. 18.

By comparison, iOS 6 took nearly six months to reach 83 percent of iOS devices.
Although the latest version of Apple's mobile operating system is very popular, many users complain about its design, which differs greatly from the one iOS 6 had.

Leave a comment