President Barack Obama is Not Allowed to Use Apple's iPhone?

Do you know that President Barack Obama is not allowed to use Apple's iPhone? According to what he has recently told journalists, the reason for this is that the gadget is not safe enough. The only device that fits the safety requirements of the Secret Service is an unknown handset manufactured by BlackBerry in 2007, AppleInsider reports.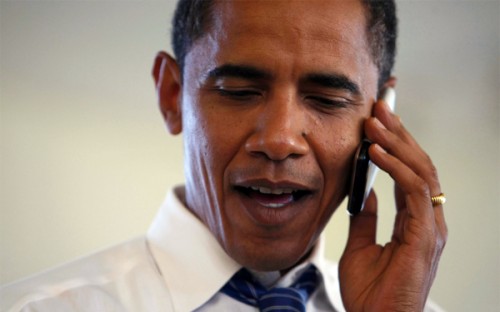 "I'm not allowed for security reasons to have an iPhone," Obama said to at an event promoting his health care initiative. He added that his daughters, Sasha and Malia, are iPhone users who spend a lot of their time using their devices.

[...]

While it is unlikely that President Obama will be able to use an iPhone during his remaining tenure, he has been seen carrying and using other Apple devices, including a third-generation iPad and a 15-inch MacBook Pro.
The security level that the iPhone ensures is noticeably higher than that of any Android device, however, Apple's smartphone is still not as safe as BlackBerry.

Leave a comment