Apple Still Works on New Desktops – Tim Cook

Apple hasn't abandoned the desktop business. According to Tim Cook, the company has "great desktops" in its roadmap. This means that next year, we may see an updated iMac, Mac mini, and Mac Pro. At least, we hope that's what Cook meant.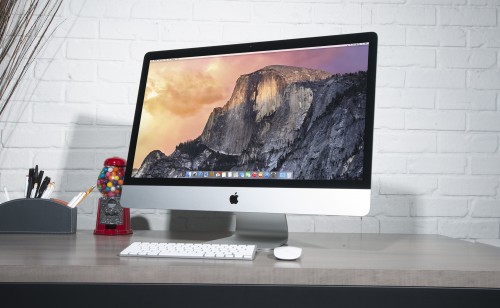 Apple CEO explained that the company is still interested in the development of powerful desktop computer in an answer to one of the employees curious about future product plans. This answer was later obtained by tech news reporters.
Here's what Tim Cook wrote:
Some folks in the media have raised the question about whether we're committed to desktops. If there's any doubt about that with our teams, let me be very clear: we have great desktops in our roadmap. Nobody should worry about that.
Apple hasn't updated the Mac Pro since 2013. Mac mini and iMac didn't see any updates since more than a year, so it's high time the company showed us something new.
Cook didn't mention any specs of future devices, but hopefully they will be competitive. Microsoft with its Surface Studio is currently the most powerful rival.
[via MacRumors]

Leave a comment