Apple Store App Will Get a New Look

According to an unknown source, on Tuesday, July 23rd, Apple will introduce a completely redesigned Apple Store app for both iPhone and iPod touch. It will get a new design in order to match the recently updated App Store, iTunes Store, and iBookstore apps for iOS 6. However, this is not the only reason for such a change of appearance.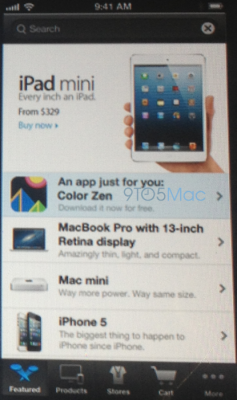 As we know, the company from Cupertino has a new strategy to boost sales through the Apple Retailers. So various discounts and special offers as well as new attractive design of the iOS 7 in general and the Apple Store app in particular are just the right ways to make people purchase iPhones, iPads and whatever else "Designed by Apple in California."
Getting back to the update, the same source also claimed that the main feature of the redesigned application is downloadable content. Making the content from three stores available on one device is good both for users, as they can always keep abreast of latest news from Apple, and the company itself, as this is another way of increasing sales. Such content would be available for free for a limited period of time.
What can be said as a conclusion? Without paying much attention to all the above mentioned marketing tricks, the new Apple Store app is sure to be more intuitive and easy-to-use. And this is what users appreciate most.

Leave a comment