Apple television rumored to come in 3 sizes, including 32" and 55"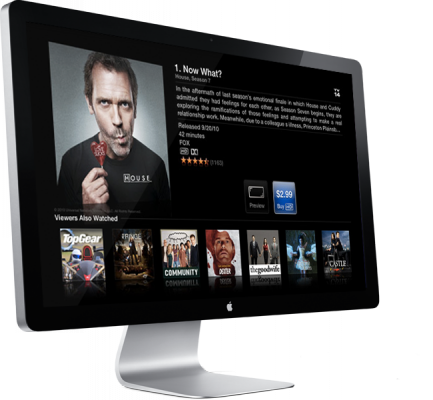 Citing sources in Japan, Australia's SmartHouse reported that the new Apple television will arrive at the end of 2012 in three screen sizes. It did not indicate exactly what screen size the third model would feature, falling somewhere between the low end with 32 inches and maximum size of 55 inches.
The source that is claimed to be a "major Japanese company" confirms that the Apple television will feature Siri integration, allowing users to control the TV set with their voice. Smarthouse claims that the television will be powered by a new processor (presumably the A6) set to debut in Apple's third-generation iPad, which the publication said will arrive "midway through 2012."
Sources at a major Japanese company who are involved in manufacturing the TV believe that the 55" model will compete with new Smart TVs from Samsung and LG that will have new processors built in while offering a combination of OLED display, as well as new Super HD TV technology from LG.
Last week, Piper Jaffray analyst and long-time Apple television set proponent Gene Munster offered his speculation on what Apple's plans might be. He suggested that Apple's anticipated television set couldl arrive in three screen sizes and no early as mid 2012, while others have seen Apple announcing it in late 2012 for an early 2013 sale date.

Leave a comment