Apple to Add Home App for Controlling HomeKit Accessories to iOS 9

According to the latest report from reliable insiders, Apple is currently planning to release a new application in iOS 9 called Home. This application will allow users to control the HomeKit they own. In case you don't know, the HomeKit platform was officially announced at WWDC last year. It lets developers create apps for iOS capable of controlling various smarthome appliances.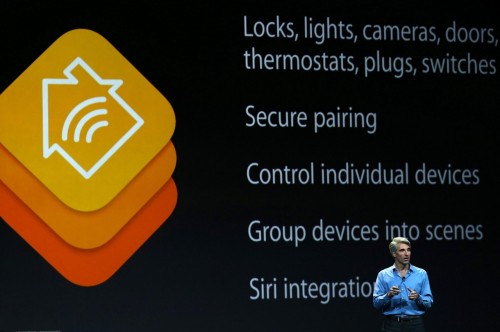 If to speak about the very first version of the rumored Home app, its functionality will be quite basic. As noted by the reporters, the application will allow users to do such things:
Discover and set up compatible HomeKit devices wirelessly
Create a virtual representation of rooms of the house and thus easily manage HomeKit devices
Use the Apple TV set-top box as a hub for the connection of all of the devices
Use a number of screens to help people locate new HomeKit devices and applications
The release of the Home app for iOS 9 at the Worldwide Developers Conference in June remains under the question. Let's wait a bit and we'll see what happens.

Leave a comment