Apple to Add Siri to OS X 10.12 This Fall - Rumor

According to the latest report from people familiar with the matter, Apple is planning to add Siri to OS X 10.12, which is expected to be released as soon as this fall. Sources claim that the company has been testing Siri on OS X internally for a long period of time and that the virtual assistant is nearly ready for the release.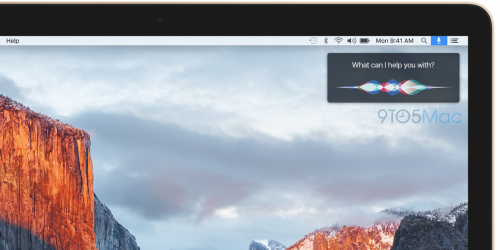 Apple is expected to announce Siri for OS X at its annual Worldwide Developers Conference in June. The feature will see its public debut in the fall, most likely with the release of OS X 10.12 codenamed "Fuji" and the updated Mac lineup. Before that, Apple will let developers test everything and remove all the bugs preventing it from normal functioning.
Instead of integrating Siri as a swipe menu akin to the Mac's Notification Center or as a full screen view like on the iPhone and even the iPad Pro, Siri for the Mac will live in the Mac's Menu Bar. Similar to the Spotlight magnifying glass icon for search and notifications icon for Notification Center, a Siri icon in the top right corner of the menu bar will activate the voice control feature.
Initially, Siri was available only on iOS devices. Last year, Apple introduced the virtual assistant on the Apple Watch and the fourth generation Apple TV.
[via 9to5Mac]

Leave a comment