Apple to Announce New iPhone on September 7th - Confirmed

Apple has officially announced its rumored media event dedicated to the iPhone 7. The company has started sending out the invites for the upcoming unveiling. As it was reported earlier, Apple will introduce the next-generation device on September 7th.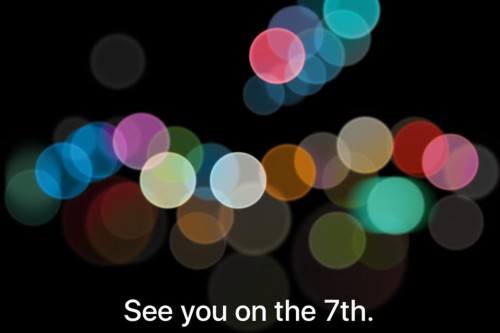 As to the specs for the device, they include a new A10 processor manufactured by TSMC, presumably 3GB of RAM, enhanced camera with larger handset getting a dual lens sensor, and better battery. Apple is expected to show two or three versions of the iPhone 7. A smaller one, with 4.7-inch screen, and one or two larger models with 5.5-inch display.
In terms of design, the next-generation iPhone will be pretty similar to its predecessor. However, the back panel will get new antenna bands and a different camera cutout. There are some rumors suggesting that the new iPhone may get a new Home button, but it is very unlikely that Apple will change this component in 2016.
Make sure you visit our website right after the media event to get the latest information about the updated handset or handsets.

Leave a comment