Apple to Unveil Many Updated Mac Products in October

According to the latest report from Bloomberg, Apple is planning a major update to its Mac lineup for October. The experts believe the company will introduce new versions of the iMac, MacBook Air and MacBook Pro as well as the 5K monitor. If true, the rumor means that Apple will have a very busy fall.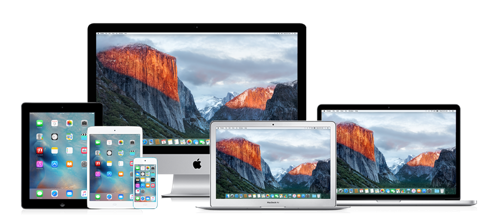 Strangely enough, the reporters believe we will not see any updates of the iPad lineup this year. The reason for this is most likely connected with the tablet sales that have been declining over the last couple of quarters.
While the new iPad features aren't expected until next year, Apple is planning to release some of the new Mac products as soon as October, according to the people. The updated line includes tweaked MacBook Air devices with multi-functional USB-C port technology and iMacs with an option for new graphics chips from Advanced Micro Devices Inc.
The updated MacBook Pro will feature a new processor, OLED touch panel instead of function keys, and the design similar to the design of the 12-inch MacBook. The specs of the other updated Mac products remain unknown.
[via iClarified]

Leave a comment