Apple to Discontinue iPod Classic and iPod Shuffle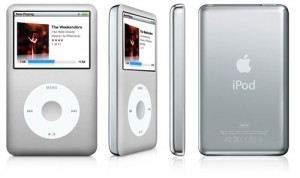 According to TUAW, Apple is about discontinuing the iPod classic and iPod shuffle as a part of "product transition"  this year.
It seems that the "product transition" Apple mentioned on the last earnings call could very well be within the iPod line. Specifically, if you want to buy an iPod shuffle or iPod classic from Apple, you should do it sooner rather than later. We've heard those two iPods are getting the axe this year.
The iPods now only make up for 8% of Apple's total revenue. As the below graph shows, iPod sales have been falling over the last few quarters and although Apple doesn't break these figures down model by model, its believed the iPod touch is what has held iPod sales up. The iPod nano also appears to be safe for the time being. The last official word about the iPod Classic came from Steve Jobs over a year ago. He said that they had no plans on discontinuing the iPod Classic at that time. Now, it seems they have changed their plans.
The shuffle is basically the same form factor as the nano, minus a screen. The classic uses a platter-based hard drive, while Apple is largely transitioning to flash-based memory solutions. The shuffle's lack of a screen has been an issue since it first appeared as a memory stick with music playback functions. If Apple killed these off, all of its iPods would have touchscreens, and something tells me it wants it that way.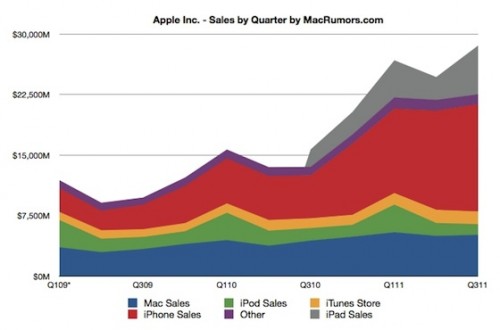 Leave a comment