Gene Munster: 'Let's talk iPhone' Hints At New Voice-controlled Assistant Feature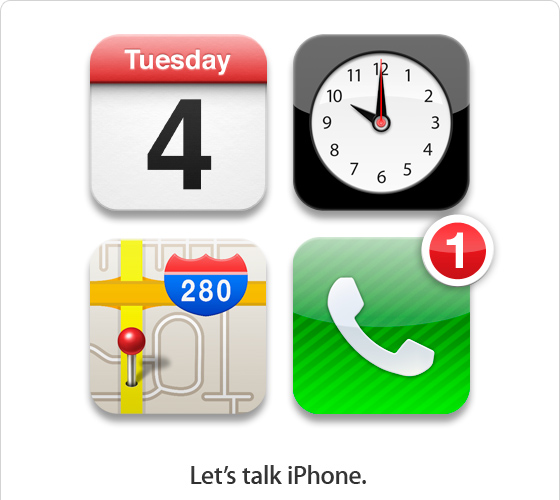 Gene Munster, Piper Jaffray's analyst, attributed additional meaning to the "let's talk" part of the headline on invitations that were sent out for Apple's media event on October 4th. He said that it is a clue to the Assistant feature of upcoming iPhone. In a note to investors Munster said:
"In the past, Apple has used its invitation to include cryptic hints as to what it will announce. The phrase on this year's invite, 'Let's talk iPhone' may be a simple play on words, but may also refer to new speech-based features for the iPhone."
Some people have also consider that the red badge with "1" on the invitations is a hint that only one device will be launched, rather than two versions. Munster believes that Apple will announce two iPhones on 4th October, but he doesn't expect the inexpensive, low-end iPhone that has been rumored. He think Apple will release full-featured iPhone 5 along with modified iPhone 4 or iPhone 4S.

Leave a comment