Apple to Introduce 3 iPad Models in March, One with 10-10.5-inch Screen

According to the latest report from KGI Securities analyst Ming-Chi Kuo, Apple will unveil three iPad models in March. Both 9.7-inch and 12.9-inch models will get some hardware improvements, apart from that, there will be one completely new version of the tablet.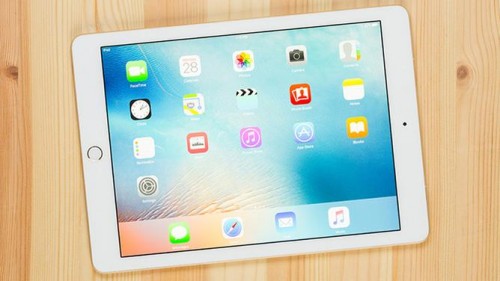 The analyst believes Apple will introduce the 10-10.5-inch iPad with narrower display bezel. This device, like the second-generation 12.9-inch iPad Pro, will get a faster A10X processor manufactured by TSMC. The A9 chip for updated 9.7-inch iPad version will be produced by Samsung.
We note the 12.9" model will be the second generation of the existing 12.9" iPad Pro, the 10-10.5" model will be the high-end model equipped with a narrow bezel design, and the 9.7" model will be the low-priced option. The former two models will have an A10X chip manufactured by TSMC (2330 TT, NT$183.5, N), while the latter comes with an A9 chip made by Samsung LSI.
The expert says that iPad sales will continue to decline in 2017, but at a slower pace than in 2016. The drop in sales will account for 10% year-over-year, compared to 20% last year. As noted by Kuo, "the worst has passed for the iPad".
[via iClarified]

Leave a comment