Apple to Launch 12.9-inch iPad in Early 2014 - Rumor

There're some new rumors that deal with the so-called 'iPad Maxi'. Apple's purported 12.9-inch tablet will be released in the first quarter of 2014, Korean sources claim. Moreover, the device is already being built by the local supplier. Isn't it incredible?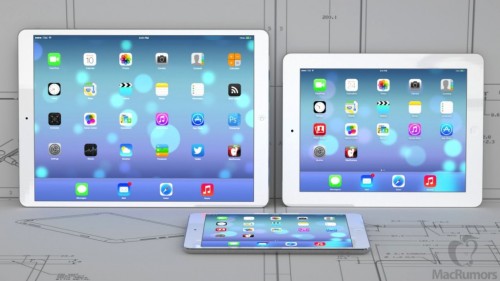 As noted by the The Korea Times,
"Apple's local first-tier display supplier is now producing a 12.9-inch Retina Display to be used in the new iPad, which will be coming out sometime early next year," an official at a local Apple supplier in Korea told The Korea Times by telephone Tuesday.

[...]

"The 12.9-inch iPad will have improved picture quality. As the Apple partner intends to boost its lineup for displays that have almost ultra high-definition (UHD) quality, the upcoming iPad will provide very clear quality similar to that of UHD," said the official.
Naturally, the bigger iPad will be equipped with a lot more powerful processor, an improved battery and camera. As to the other tech specs, there's no information available yet.
Well, only one question remains: why would we need such a large tablet?

Leave a comment