Apple to Launch 8GB iPhone 5c ...Tomorrow?

The company from Cupertino will release an 8GB iPhone 5c tomorrow. The new handset is expected to become about $80 cheaper that the current 16GB version, so looks like Apple is seriously planning to occupy the entry-level smartphones market.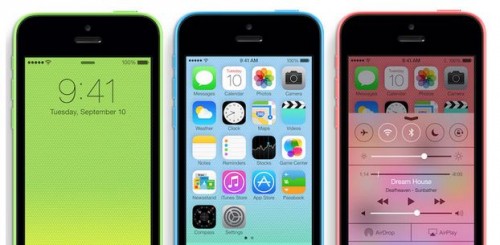 As noted by numerous sources, Apple has already shipped new iPhones to retail stores across Europe. Here's what MacRumors write about all that stuff:
Apple is planning to release a new 8 GB version of the iPhone 5c tomorrow, according to an alleged note to retailers from Vodafone's O2 unit in Germany shared by Caschys Blog [Google Translate]. The legitimacy of the note is unverified, but German site iFun reported a similar tip [Google Translate] just a few minutes later and several tipsters have even reported to MacRumors that shipments of the new models have arrived at carrier stores in the UK.
Although there's no information about the release in the United States, Canada, other non-European countries and Asia, it is very unlikely that Apple will make the 8GB iPhone 5c available only for customers in Europe.
Anyway, it's Apple; you never know what the guys from Cupertino will do next.

Leave a comment