New Images Showing Apple's Healthbook App for iOS Appear on the Internet

As you probably know, Apple is expected to release iOS 8 soon. This event is expected to take place later this year. However, ahead of the purported launch, a bunch of photos showing iOS 8's new and amazing application called Healthbook surfaced on the Internet.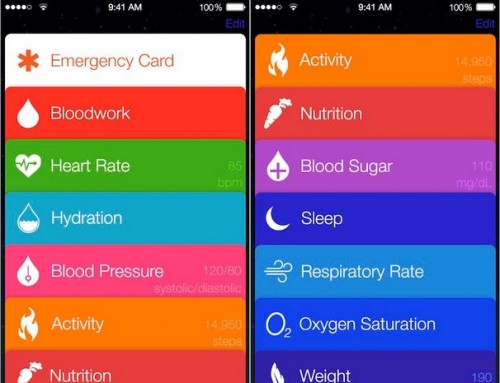 The images show us the interface of the app. Well, I must admit Healthbook is more that just a fitness tracker. It's an efficient tool capable of monitoring your physical activity and condition of your body.
As noted by 9to5Mac,
Each category of functionality is a card in the Healthbook. Cards are distinguished by a color, and the tabs can be arranged to fit user preferences. As can be seen in the above images, Healthbook has sections that can track data pertaining to bloodwork, heart rate, hydration, blood pressure, physical activity, nutrition, blood sugar, sleep, respiratory rate, oxygen saturation, and weight.
While some of the Healthbook features will work thanks to the iPhone 5s's M7 motion co-processor, others will certainly require some other sensors, so I guess Apple's iPhone 6 will boast of a number of important hardware improvements. Can't wait to see the next-gen handset, iOS 8 and, of course, Healthbook app.

Leave a comment