Apple to Launch Trade-in Program for Android and BlackBerry Users

According to the latest rumors, Apple is currently planning a new campaign to lure Android switchers. The guys from Cupertino will soon launch a new trade-in program that will allow Android and BlackBerry users to change their old devices for a gift card, which will let them get a discount when purchasing an iPhone. The trade-in value of old handsets will be determined by Apple Store employees. Everything is simple here: the better your smartphone works and feels, the more you get.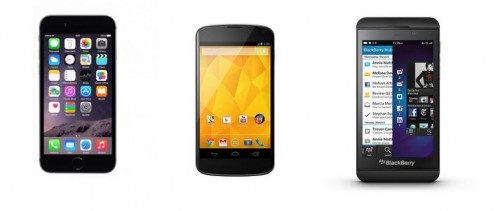 The new program will begin in the coming weeks, following extensive training programs for retail store employees that will begin later this week. Apple employees will be able to transfer address book contacts from the rival smartphones to the iPhones, but other data will have to be moved by customers.
Apple's iPhone trade-in program was first launched in the USA in 2013. Since that time, the guys from Cupertino have expanded this program to Canada, Europe, and Australia. Last year, similar program was launched for the iPad. Looks like now the time has come to accept rival smartphones.
Adding Android and BlackBerry handsets to its trade-in program is a very smart step, which can allow Apple to boost the sales of its own smartphones.
[via 9to5Mac]

Leave a comment