Numerous MacBook Pro Users Complain About Problems with Anti-Reflective Display Coating

A wide number of MacBook Pro users have begun contacting Apple via company's support forums in order to complain about the anti-reflective display coating, which is wearing off. The issue affects several MacBook Pro models sold between 2012 and 2014. As to the possible reasons for such awful problem, they include the contact between keyboard, trackpad and the screen as well as the usage of third-party cleaning solutions.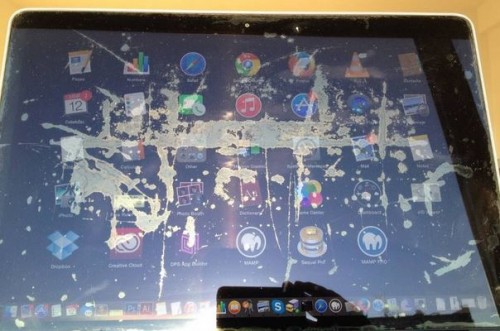 The number of users, who encountered with the aforementioned problem has begun to grow rapidly in recent weeks. The threads related to the MacBook Pro display coating issue on Apple's support forum and other Internet resources now can boast of 100.000 views and about 600 responses.
While some Retina MacBook Pro owners covered under a one-year limited warranty or AppleCare Protection Plan have been able to get their notebook repaired through the Genius Bar for no charge, others have been told that cosmetic damage is not covered under warranty and offered to have their notebooks repaired for a service charge costing hundreds of dollars.
Apple hasn't yet officially commented on the issue. However, because of the amount of affected MacBooks, I believe the guys from Cupertino will somehow respond to the problem.
[via MacRumors]

Leave a comment