Apple to Open New Flagship Retail Store in Brisbane, Australia Soon

According to Apple Retail Store finder, the company from Cupertino will open a new flagship retail store in Brisbane, Australia this month. The grand opening will take place on Friday, January 17th at 10 AM local time.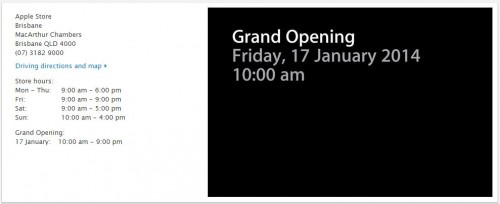 Typically for Apple, the store will be located in another historic building - MacArthur Chambers - and feature a Genius Bar, One-to-One training, various workshops and so on.
As noted by AppleInsider,
The MacArthur Chambers outlet was first discovered in a development application in 2011, but it was thought that Apple abandoned the site after a major contractor attached to project filed for bankruptcy in 2012. Also of concern was reported issues with modernizing the aging interior of the historic structure.
Despite all the problems and more than two years of different setbacks and delays, the new Apple Store in Australia will finally open its doors.

Leave a comment