Apple to Release 12.9-inch iPad Pro in November - Rumors

According to the latest report from DigiTimes reporters, Apple will officially unveil the long-awaited iPad with a larger screen in November. The device will reportedly feature a 12.9-inch display and stereo speakers. It may also get a screen resolution of 2732×2048 and iOS 9 as an operating system.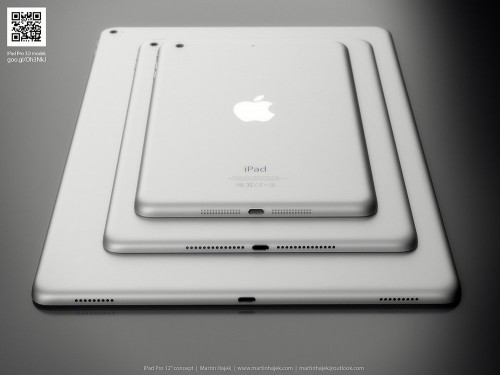 In terms of design, the tablet will resemble the existing lineup of iPads, however, it will be noticeably larger than its predecessors. Although the guys from Cupertino haven't yet confirmed the rumors about the iPad Pro, people familiar with matter claim it will be targeted at the enterprise market.
The always-doubted sometimes-accurate Digitimes is reporting that Apple will release the long-rumored iPad Pro in mid November this year.

[...]

Digitimes says that Apple has asked suppliers to ramp up in late September which should mean a November debut, with manufacturing by Foxconn.
Releasing a new tablet these days is quite a risky step. You see, the tablet sales in the world continue to decline, which means this project may be a failure. Still, looks like the guys from Cupertino believe their new product will become popular among people using tablets for work.
[via 9to5Mac]

Leave a comment