Apple to Remove Headphone Jack from Macs Soon?

Looks like Apple plans to ditch the headphone jack across all devices its produces. MacBook users have recently begun receiving emails from the company with something like a questionnaire asking about various MacBook Pro features. One particular question of the survey is of the greatest interest for us. Here it is: "Do you ever use the headphone port on your MacBook Pro with Retina display?"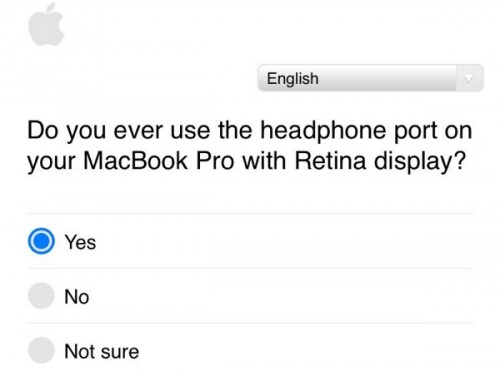 Apple also asks users about the battery life, other ports, slots for SD cards, and other things related to the MacBook Pro lineup.
In recent weeks, Apple has been sending out surveys to users asking about MacBook Pro features, most notably the headphone jack.
Rumors suggest that Apple is planning to refresh the MacBook Air, MacBook Pro, Mac mini, and Mac Pro lineups later this year. For example, the updated MacBook Pro is expected to get a new OLED touch panel instead of function keys along with four USB-C ports and possibly some other enhancements.
Stay tuned for more rumors about the upcoming update.
[via MacRumors]

Leave a comment