Apple to 'Teach' Siri to Search Your iPhone Photos

The U.S. Patent and Trademark Office on Thursday published Apple's new patent. The technology described in the document will allow users to tag their photos using Siri. Due to this new tags, Apple's virtual assistant will be able to sort all of the images and search for them efficiently.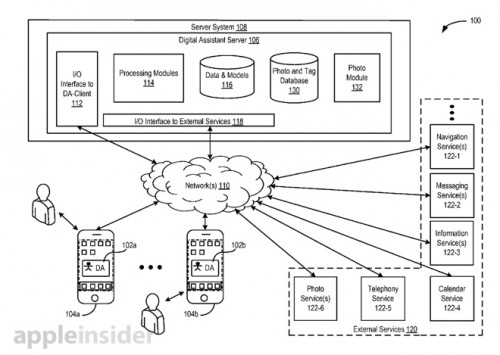 As noted by AppleInsider,
The filing, entitled "Voice-Based Image Tagging and Searching," describes associating "natural language" text strings with photographs saved on a device, like an iPhone.

[...]

Apple's system would also allow users to tag photos with their voice. In one example provided by Apple, a user tells their device, "This is me at the beach," and the corresponding picture is tagged accordingly.
I would love to see such a feature added to iOS since I take a lot of photos and it is sometimes very difficult to find one particular image among hundreds of others. What about you? Do you think Apple should 'teach' Siri how to search for photos on iPhone or iPad?

Leave a comment