Apple Unveiled New MacBook Pro [Images & Videos]

Apple has just announced the long-awaited 13-inch and 15-inch MacBook Pro.
The 'Pro' model features a brighter and sharper Retina display, new OLED touch bar capable of performing a wide range of features, Touch ID scanner for Apple Pay, keyboard with a second-generation butterfly mechanism, dual speakers, and a new hinge. Apart from that, the updated MacBook Pro is equipped with a bunch of Thunderbolt 3 ports.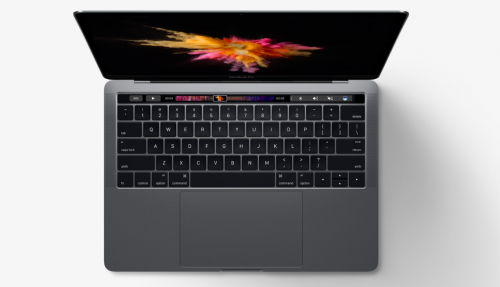 The laptops are powered by sixth-generation Intel Core i5 and i7 processors and faster Radeon graphics on top of improved SSDs with capacity up to 2TB. Apple promised up to 10 hours of battery life on a single charge.
The design of the laptops is quite similar to the design of the 12-inch MacBook. The devices are thinner than their predecessors and have a new dark gray color option. They are also lighter at 1.3 kg.
The prices for new laptops start at $1499 (entry-level model with no Touch Bar).
Below you can take a look at the first images and videos showing the new MacBook Pro. Stay tuned for more specs and details about the laptops.

Leave a comment