Apple wants to launch 'iPad 3' on Feb. 24 birthday of Steve Jobs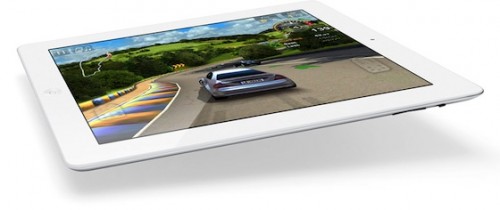 A new rumor from the Far East claims that Apple is pushing its manufacturing partners to meet deadlines that would allow the company to launch a third-generation iPad next year on Feb. 24, which is the birthday of Apple co-founder Steve Jobs.
A local Chinese-language newspaper reported Friday that iPad3 might be launched on Feb. 24 to mark the anniversary of the birth of Apple's late co-founder Steve Jobs.

Citing sources close to Taiwanese makers in the iPad3 supply chain, the Economic Daily News said the gadget could be launched in mid-first quarter of next year or by the end of next March.
Component makers for the third-generation iPad will reportedly need to keep working during the Lunar New Year holiday to meet Apple's approaching deadline. Launch of the "iPad 3" is expected to exceed 4 million units. Up until now, rumors have pointed toward an early 2012 launch of the next iPad, but no specific dates have been given.
"Because it is a new gadget, it is taking time for makers in the supply chain to raise their yield rates," the report said. "The sources said all OEM and ODM makers have exercised great caution in ensuring the smooth operations of their product lines."

Leave a comment