Apple Watch 3 to Come in Second Half of 2017

The third-generation Apple Watch may be released in the second half of 2017. According to the latest report from DigiTimes, Apple has added a new smartwatch supplier, Compal Electronics, to the list of its manufacturing partners. The firm is expected to start shipping first products later this year. These will be older Apple Watches, while the main supplier will focus on the new model.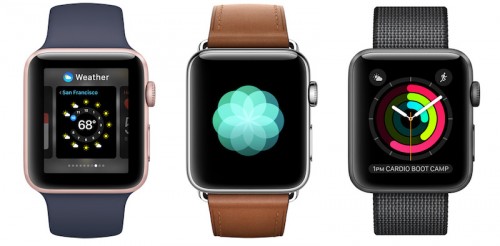 Currently, Quanta Computer is a sole Apple Watch supplier. Adding the second supplier will allow Apple to catch up with the demand and avoid delays in production and shipping. Unfortunately, the specs and design of the Apple Watch 3 remain unknown.
The upcoming next-generation Apple Watch, which is scheduled to be released in the second half, will continue to be manufactured by the Taiwan-based ODM; however, production of the existing second-generation Apple Watch will be partially given to Compal.
In 2016, Apple reportedly sold 11.9 million Apple Watch units, capturing 49% of overall smartwatch shipments. The data comes from a research firm Canalys.
[via DigiTimes]

Leave a comment