Apple Watch May Cause Skin Irritation for Some Users

According to the latest report from an Italian website iSpazio, the long-anticipated Apple Watch may cause skin irritation and various allergic reactions for some users. Although the guys from Cupertino did their best to make the smartwatch as hypoallergenic as possible, there are still some users, which may suffer from skin irritations caused either by the material of the smartwatch itself, or by its band.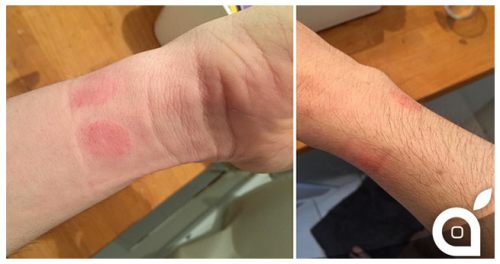 Here's what iClarified reporters write about the problem:
The Apple Watch is causing skin irritation, possibly due to an allergic reaction, for a few customers, reports the Italian site iSpazio. The news isn't particularly surprising, considering there are some people allergic to the materials the various bands are made out of.
As noted in the latest support document, Apple knows that there are particular materials used in the smartwatch that may affect the skin causing irritations and allergic reactions. More information on this issue and can be found on Apple's official website. If you haven't yet purchased the Apple Watch, but plan to do this in future, I believe this article will surely be helpful.

Leave a comment